Date: Wed, 07 Jun 2000 19:15:45 -0700
To: "Zimbabwe Crisis Mailing List":;
From: Zimbabwe Crisis
Subject: ZimCrisis -- Photographic Evidence of ZANU-PF Election Tactics
Cc: "Australian government":;, "British government":;,
"Canadian government":
;, "South African government":;,
Commonwealth:;, Press:;


Hi everyone,

The attached photograph is very tame compared to some I have seen of ZANU-PF's handiwork.

For those not familiar, the CIO is the Central Intelligence Organisation, a branch of the supposedly independent, but much criticised police. Morgan Tsvangirai, leader of the Movement for Democratic Change (MDC), has recently described their behaviour as being similar to that of the ZANU-PF youth league. Chimanimani is located in the eastern part of Zimbabwe on the border with Mozambique. I remember spending Christmases there as a child -- it all seems so long ago and so far away now.


Craig



The attached photograph was taken at about 1130 am on Friday, 19th May, 2000 in the grounds of the Chimanimani police station.

This man, Fradrick, was abducted at gun point on the night of Thursday, 18th May, man handled and driven in a vehicle stolen from the farm belonging to Roy Bennett, which is occupied by "war vets". At the farm he was beaten in the presence of the area chief of the CIO until he renounced MDC and promised to support ZANU-PF. He was then given a programme to support ZANU and taken back to Chimanimani.

On Friday, 19th May he reported the assault to the police. When this photograph was taken I was told by a "war vet", who I can identify, that should it be published he and I would be killed. We also have a recorded video tape of the aforementioned person relating the beating incident


R. Whitehead




Craig
Zimbabwe Crisis Mailing List


This is currently a manually administered mailing list. To subscribe or unsubscribe, send your request to DELETED. Personal requests for removal will be carried out immediately. Requests from governmental, political or press organisations will be treated less favourably. The purpose of this list is not necessarily to redistribute published news reports. Rather, it is intended to distribute reports from or directly affecting those people in Zimbabwe. If you have seen something before, I apologise. Hopefully that will not be a regular occurrence.

Brief list of helpful sites on the issue:
- Comprehensive news updates -- http://www.1freespace.com/beetee
- Offers of and requests for help for Zimbabweans -- http://pub9.ezboard.com/boffersofhelp
- Commercial Farmers' Union -- http://www.mweb.co.zw/cfu
- Movement for Democratic Change -- http://www.in2zw.com/mdc
- Zimbabwe Democracy Trust -- http://www.zimbabwedemocracytrust.org
- BSAP Pursuit of Zimbabwean Criminals -- http://www.bsaphq.f9.co.uk

Attachment: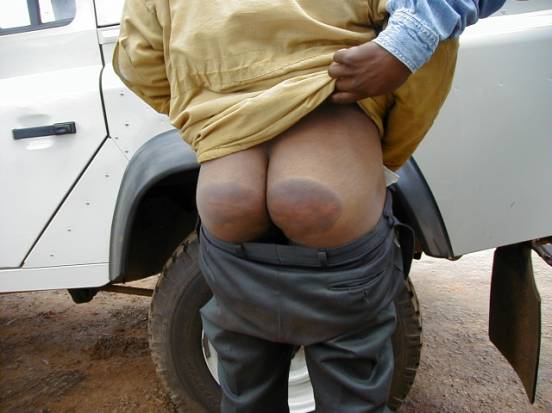 Photographic Evidence of ZANU-PF Election Tactics.